Indic Input Web Pane

Office Web Add-In
The Indic Input Web Pane add-in is an Office taskpane that allows users to insert the characters with diacritics needed for transliteration of Indic Languages as per ISO 15919 into Office applications. The taskpane contains several buttons for both small and capital letters covering Devanagari, Gurmukhi, Gujarati, Bengali, Oriya, Tamil, Malayalam, Kannada, Telugu and Sinhala scripts, including extended and ancient forms.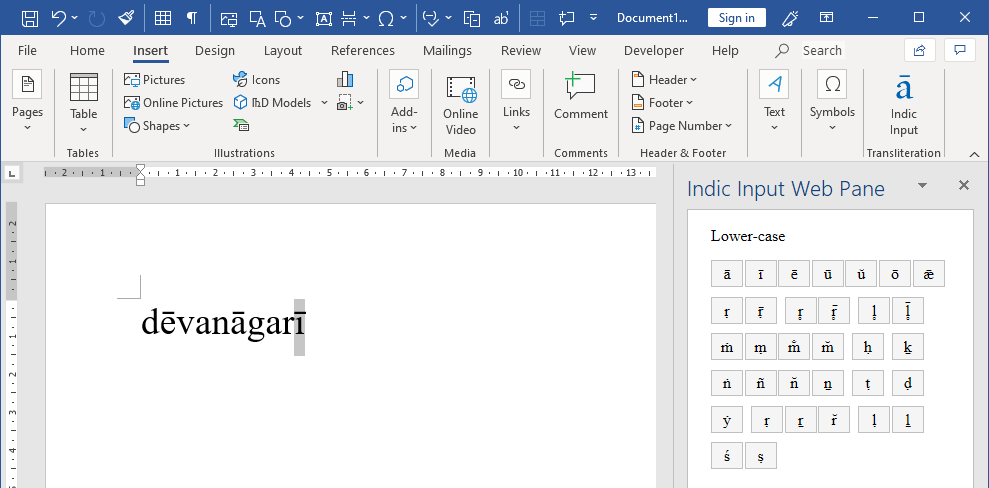 Currently, only Word and PowerPoint support is enabled.
To install the add-in, go to the Insert tab, click Get Add-Ins, search for indic input and click Add.
For feedback and requests, feel free to contact us at spolek@ujca.cz